Early Booking SALE Blau Punta Reina Resort
OfferHotel in Majorca
Early Booking SALE
Geat a head start to Summer 2019 with Blau Amigo!
Oferta válida entre 08/04/2019 y el 03/11/2019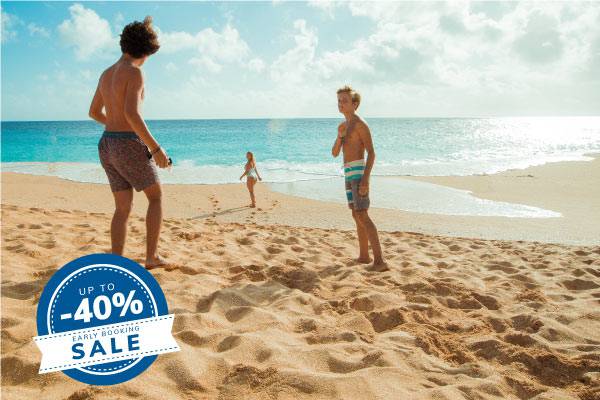 Because we value our Blau Amigos we want to offer them an exclusive early booking discount of up to -40% on their beach holidays for 2019.

Also, the first child travels stays free (room with 2 adults)
And if you book half board, you'll get all drinks free in the buffet restaurant (beer, softs and water)

Discount valid until 31/01/2019

We love summer and we love our Blau Amigos even more.

Are you a Blau Amigo yet?